Your Journey To Better Oral Health
Watch our video to discover more about our rewards.
Brushlink Rewards allows you to earn rewards for brushing well from your dental practice.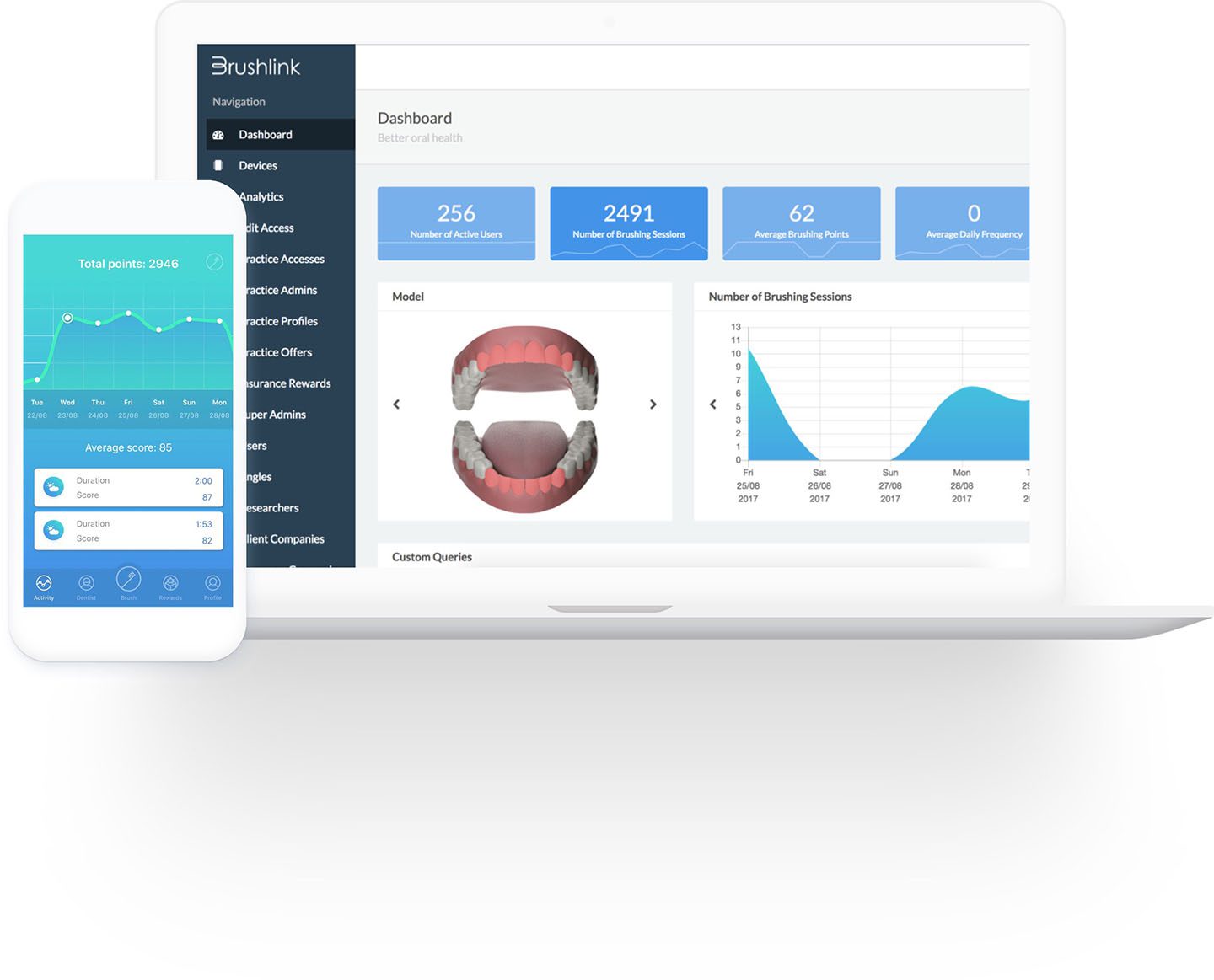 The simple and affordable Brushlink device can attach on to any toothbrush - electric or manual and transform it into a smart toothbrush that stores data and links to our app.

Brushlink points are awarded after each brushing session, depending on how well you brush. These points will accumulate over time and can be redeemed on certain dental discounts offered from your Brushlink certified dental practice.

Dental professionals can also review your brushing data and prescribe a tailored brushing regime to ensure you brush accurately for the needs of your particular teeth and gums every day.
Brush
Use Brushlink on your current toothbrush, to help guide and track your brushing habits in real-time.
Tailored Brushing Regime
All brushing data will be shared with your dental professional, allowing them to provide a more tailored brushing regime, which is automatically updated on your smartphone app, after each check-up.