6th November 2017
READY, SET, GO!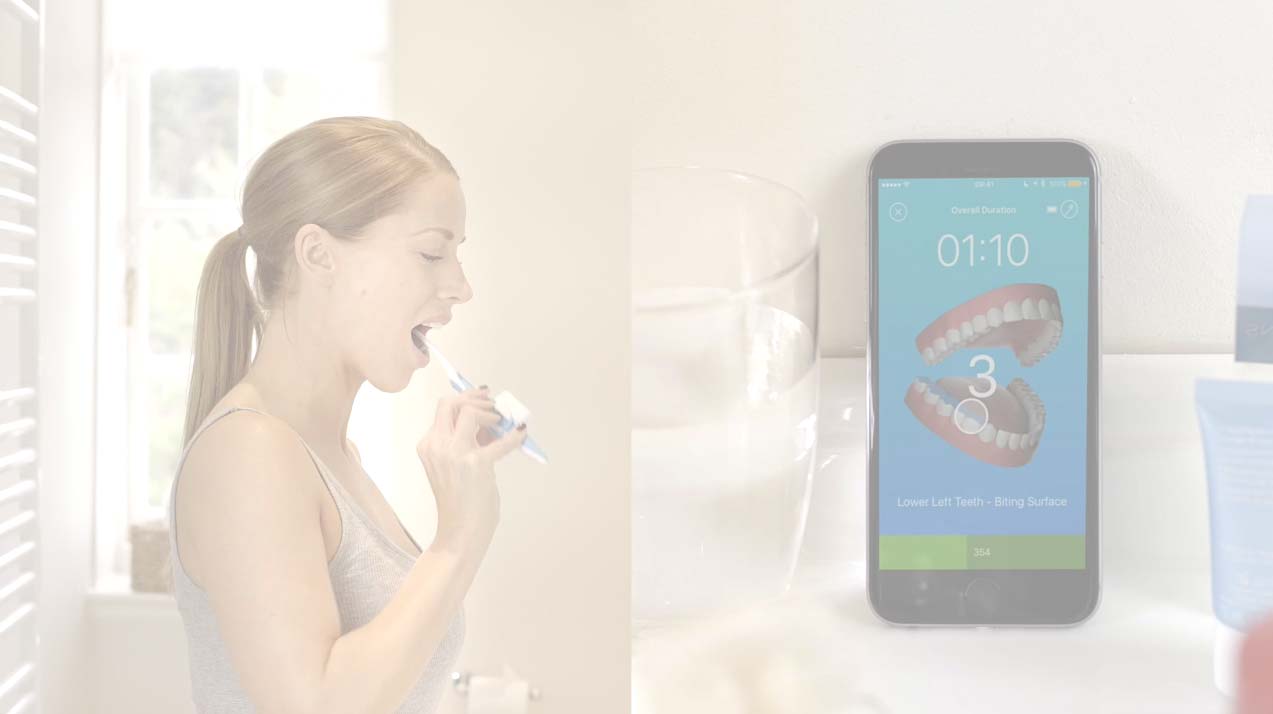 Brushlink is officially launched in the UK
1 November saw the glittering launch event for the newest and most exciting device to hit the dental profession. Held at Vanilla, in the heart of London, the evening witnessed the finest among the dental profession joining together to celebrate the release of Brushlink, and to discover why this tiny device is all set to be the start of a revolutionary new chapter in dentistry.
Founder and CEO of Brushlink, Dev Patel, officially introduced this 'first of its kind' product that has been two years in the making. He explained to the guests in attendance how Brushlink will enable dental professionals to benefit from real-time information about their patients' brushing habits, allowing them to provide tailored advice that will be sent as reminders via the Brushlink app.
Professor Liz Kay, foundation dean of Peninsula Dental School, then took to the stage to give an insightful speech, explaining that: 'People tend to believe and trust what they experience more than they trust other people's opinions and views. People learn their attitudes and their beliefs from themselves, and that is the brilliance of Brushlink.' This is why she believes that Brushlink is set to have such a huge impact and will 'change the face of oral health in this country'.
Special guest appearance
The Brushlink launch evening even welcomed The Singing Dentist himself! Not only was Milad Shadrooh ready and willing to take selfies with guests, he also played referee for the Brushlink Challenge, which saw guests using the device against each other to achieve the highest brushing score.
Milad said: 'It's going to potentially change everything within oral hygiene, because we will know what people are doing and we will be able to change the advice we are giving… If they're doing a good job and it's different to what we are saying now, then that will shape what dentists are going to be saying in the future.'
Speaking after the presentations, Julian English, editor of Dentistry magazine was blown away by Brushlink, which he feels will 'drag oral health analysis in the 21st century.' He added that the device 'will allow us to monitor patients in a way that I never thought we could,' and that it will be 'a major contribution towards oral health improvement in the UK.' Julian also feels that it will be a 'wonder tool' for, and that the 'data will most definitely improve patient outcomes in the future.'
Eddie Coyle, clinical director at BUPA, was also very impressed, saying: 'It's fantastic to see something innovative in the market. It focuses the mind, it allows you to actually concentrate on what you're doing and be able to get the best out of your own health care.'
Brushlink is low cost, can be attached to any toothbrush, and gives people the ability to see their own habits – putting the onus on them to improve because they want to. This tiny device is set to change to face of the oral health market, to find out more please visit www.brushlink.com.