23rd November 2017
Prestigious award for Brushlink app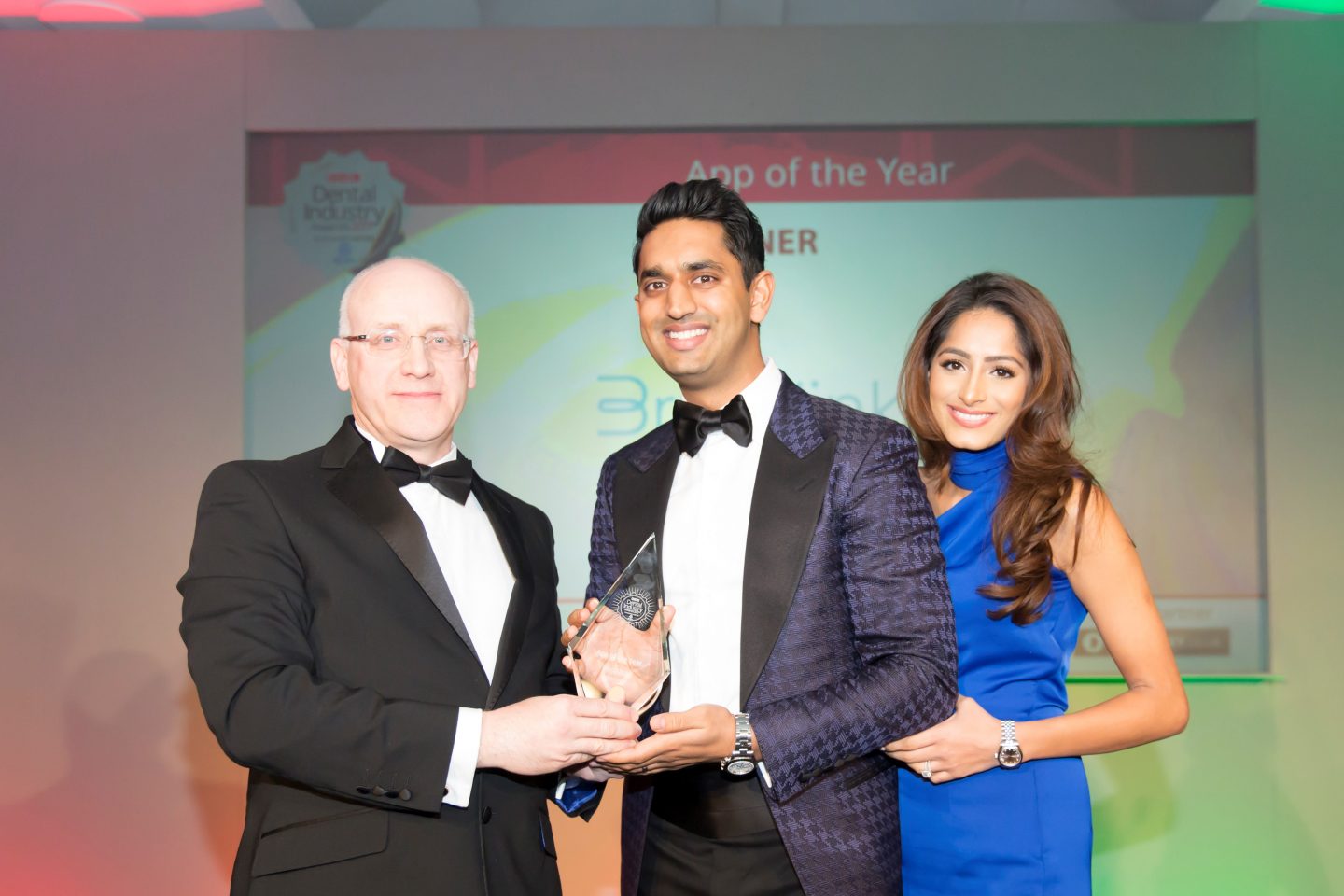 Brushlink, which turns any toothbrush into a smart brush, has won App of the Year at the prestigious FMC Dental Industry Awards.
Hailed the biggest innovation in oral health care since the creation of the toothbrush, Brushlink combines a smartphone app and a tracking device that transforms any toothbrush into a smart toothbrush.
The mobile phone app provides the user with real time brushing guidance and performance monitoring.  Each brushing session is scored and monitored and the cumulative data can be shared with dental professionals in order to target help and advice. Data can be stored for up to three months, so there's no need to have your phone with you every time you brush.
The Brushlink device is a tiny hi-tech Bluetooth unit that attaches easily to any toothbrush and monitors brushing frequency, duration and – for the first time – angulation so that correct brushing angles can be encouraged, reinforced and monitored to help prevent gum disease. It effectively turns any toothbrush into a smart brush at around a tenth of the price of smart brushes currently on the market.
Dr Dev Patel is an award winning dentist and Founder and CEO of Brushlink. He said: "We have spent the last two years working closely with dental colleagues and industry experts to develop Brushlink, which we launched at the beginning of November. As a consequence, we are delighted that it has received this level of industry recognition at such an early stage in its life. We will be using the data collected from Brushlink to further enhance its performance, and to underpin research to give us a better understanding of the tooth brushing habits of the nation – and in so doing help to improve the oral health of people in the UK and beyond."
The team at Brushlink has already taken a step in that direction by carrying out a survey of brushing habits across the country. The survey found that half of UK adults are missing a quarter of their teeth when they brush – yet effective brushing is a simple way to avoid the tooth decay and gum diseases which is currently costing the NHS £3.4 billion a year with more than one million patients seeking NHS dental treatment each week
Picture caption: Dr Dev and Krishna Patel presented with the App of the year Award by Head Judge Dr David Houston.