15th March 2018
First Smiles – Your chance to improve children's oral health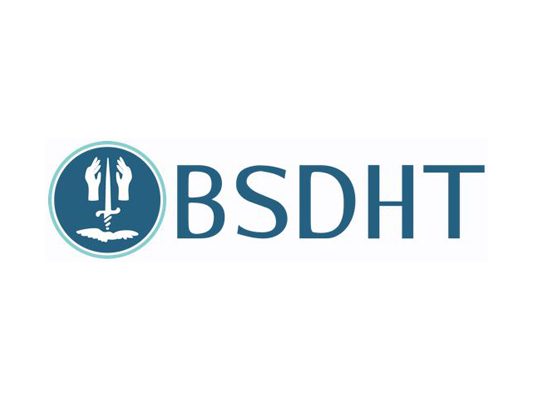 The Challenge
Children's oral health remains a major concern in modern society. The figures speak for themselves:
Nearly 25% of 5-year-olds have tooth decay – 1 in 4 children start school with tooth decay

[i]

Each 5-year-old has tooth decay in an average of 3 to 4 teeth
In the most deprived areas of England, 30% of 5-year-olds have tooth decay

[ii]

Tooth decay is the most common cause for hospital admissions for children aged 5 to 9-years-old, and the third most common reason for 10 to 14-year-olds

[iii]

These figures are showing no improvement
It's important that the dental profession does what it can to help tackle these this alarming trend. The First Smiles campaign by the British Society of Dental Hygiene and Therapy (BSDHT) is designed to encourage the whole team to get involved.
First Smiles
On Friday 15th June 2018, the BSDHT will run First Smiles 2018 – sponsored by Oral-B and Brushlink – to help dental teams engage with their local communities and raise awareness of the importance of oral health among the younger generation. We lay down the gauntlet to you and ask you to go into your local schools and nurseries to deliver oral health education and teach young people (as well as their parents, guardians and teachers) how to better care for their dental and general well being.
First Smiles aims to:
Build essential relationships between nurseries, schools and their local dental practices
Educate children and those who care for them about the fundamental aspects of good dental health
Improve the oral hygiene habits of children across the UK
Make children feel more comfortable about visiting a dental practice
Integrate oral hygiene within health education in schools
Tackle the worrying rise in tooth decay and extractions among children in the UK
Over to you
Whether you decide to teach children about brushing techniques, design games to highlight the importance of dental health routines for long-term health or talk about the dangers of sugar, your contribution could make a huge difference to the lives of the children you see.
Step 1: Download our Introduction to First Smiles for all the info
Step 2: Read our FAQs to answer any queries you might have
Step 3: Allocate time on the 15th June 2018 (or a more convenient day around this time) to visit your group of children
Step 4: Download our template letters for schools or community teams dental teams to send to your local organisation of choice
Step 6: Take a look at Dental Buddy/BrushTime for resources
Step 7: Run a Brushlink Challenge – further information about this will be provided shortly
Step 8: Have a great time getting to know the local kids and making a difference to their dental and general health for years to come
Once you have done all this, please contact us by filling out the short form below about your First Smiles school visit. We'll send you an Oral-B toothbrush/Toothpaste for each child and a Brushlink device for you (limited numbers available on a first come first served basis) and our team will be able to work with you to attract local media and press coverage for your practice.
Participants from last year share their amazing experiences:
"The First Smiles day was super and we all had a great time. The kids dressed up in gloves and masks, we talked about looking after our teeth, visiting the dentist and sugars in food." – Kate Paddock
"It all went really well and we really enjoyed our visit to the nursery. We tried to make it as enjoyable and interactive as possible. We did role play and got each child to have a go at brushing – this was a great success." – Anita Hirani
"The feedback I had from parents was lovely and some of the children that hadn't been to the dentist before were asking their parents to take them – in fact the children were really enthusiastic and very motivated. This is a fantastic opportunity for our dental profession to get out there and keep our kids smiling." – Joanne Martin